BILDERLINGS FOR ITALIAN COMPANIES

Following years of successful operations in Malta and beyond, LAG Merchant Group is happy to announce that it is now the exclusive legal partner for Bilderlings in Italy.
International banking for Italian clients
The world of banking is constantly changing and adapting to new regulations, and this can sometimes make it difficult for companies to apply for services with traditional banks – particularly in Italy. This is leading to a growing number of businesses are now moving their banking requirements outside of Italy.
Bilderlings can be a real alternative for Italian businesses of any size and which operate in a number of industries. With experience in international banking, working with high-risk industries, and offering convenient remote onboarding, Bilderlings is the answer for Italian companies looking for an international banking solution.
Contact us to find out more.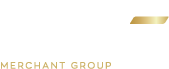 Malta: +356 2138 2868
Italy: +39 3289313596
Bel Arbre
Unit 2, Apt. 13
Triq ir-Russett
San Gwann
Malta
C 80660
COPYRIGHT © 2021
LAG MERCHANT GROUP LTD. ALL RIGHTS RESERVED.