SEPA and SWIFT payments for Gaming Companies
SEPA and SWIFT are undoubtedly two of the most popular payment networks worldwide, particularly for companies that are based in and operate within European markets. While SEPA payments are accessible to companies operating in the Gaming industry, the same cannot be said for SWIFT.
In an ever-changing banking landscape that sees new regulations coming into force, very few payment institutions have the capacity to offer both SEPA and SWIFT payments. LAG Merchant Group Ltd as the legal partner of Bankera, a Lithuanian EMI, offers these two payment solutions and more.
SEPA – payment solutions for European countries
Bankera's SEPA payment scheme is currently supported in 36 European countries, including all EU Member States, the United Kingdom, and several others. SEPA transfers are a convenient payment solution for the majority of online casino operators and gaming related companies, as they are quick and cost-effective.
Payments done during business days can take up to only 24 hours for them to reach the receiver. In 2017, SEPA launched the Instant Credit Transfer feature, widely known as "SEPA Instant". This new facility increased SEPA transfer speed to unprecedented heights, making it possible for transfers to happen in less than ten seconds. In addition, with SEPA Instant transfer payments can be completed at any time of the week, including weekends and non-office hours.
SWIFT – available globally for the Gaming Industry
SWIFT is a global payment system that executes international wire transfers between key jurisdictions from across the World. Unlike SEPA, the SWIFT network is not limited to Europe and is currently supported in 200 countries and territories worldwide.
While SEPA is a relatively new concept that has gained prominence with the enlargement of the European Union over the past decades, the concept of SWIFT is much older. Initiated in 1973 as an attempt to standardize financial transactions, SWIFT is supported by around 200 financial institutions in 15 countries, making it the most widely used payment network around the world.
SWIFT is a more beneficial payment solution for companies that use multiple currencies or operate outside European markets. This is the case for multiple entities that work within the gaming industry, especially when dealing with a variety of currencies such USD, GBP, EUR, SEK, NOK, JPY, and AUD.
This greater interconnectivity does come with some consequences – in fact, SWIFT is much slower and more expensive when compared with SEPA. All SWIFT payments will carry a fee and can take up to 5 days to be processed, as well as carry more compliance checks. SWIFT is currently working on increasing the network speed while employing local payment systems, but this can take some time until it is streamlined on a global level.
Both SEPA and SWIFT for Gaming operations
While it is true that the services of SEPA and SWIFT can provide some degree of overlap, these networks can complement one another and create an excellent solution for your company's everyday payments.
The great news for all online casino operators and gaming related companies is that Bankera can provide both SEPA and SWIFT solutions depending on the markets your business operates in. Of particular relevance is SWIFT, which provides unique access to a great selection of currencies to choose from when initiating payments at competitive rates.
Contact us at LAG Merchant Group Ltd to find out more about how your Gaming Company can make use of Bankera's SEPA and SWIFT services.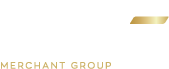 Bel Arbre
Unit 2, Apt. 13
Triq ir-Russett
San Gwann
Malta
C80660
COPYRIGHT © 2021
LAG MERCHANT GROUP LTD. ALL RIGHTS RESERVED.