Browse through our portfolio of Pervesk products and services which are currently available for gaming and other industries.
Gaming and High-Risk Industries
The following products are available in Euro currencies for clients operating in the Gaming Industry, which include Online Casinos and other licenced gaming platforms, Service Providers, and Software Developers.
The products and services listed below also apply to companies working in other industries such as Crypto, Forex, FinTech and other digital businesses.
Pervesk UAB is a licenced Electronic Money Institution based in Lithuania and regulated by the Bank of Lithuania. Pervesk UAB also supplies Bankera gaming clients with
cutting-edge
FinTech solutions including SWIFT payments and multi-currency accounts.
Pervesk offers its clients Bank Accounts with designated European IBANs, and access to its payments system.
Pervesk clients can make use of their designated platform to manage their bank accounts and payments.
CLIENT FUND ACCOUNTS (EUR)
TWO-STEP AUTHENTICATION FOR PAYMENTS
MASS PAYOUTS TO PLAYERS' ACCOUNTS
WHITE LABEL PAYMENT SOLUTIONS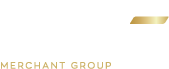 Malta: +356 2138 2868
Italy: +39 3289313596
Bel Arbre
Unit 2, Apt. 13
Triq ir-Russett
San Gwann
Malta
C 80660
COPYRIGHT © 2021
LAG MERCHANT GROUP LTD. ALL RIGHTS RESERVED.