Real Banking for High Risk
Understanding the high risk clients' needs
Day by day, every iGaming company is moving from Gibraltar, Curacao, Cyprus to Malta and currently Malta is becoming the largest licensee jurisdiction who doesn't give banking solution. The major disadvantage with MGA or Curacao license as a destination for licensing your online casino and requesting opening a bank account to operate the casino. With the recent decision of local banks in Malta last year to shut down each high risk client account was the latest drop that made the glass over flow.​
Which sectors are accepted by Bilderlings & BlueOrange?
Malta is member of the European Union, a highly developed economy and a country with one of the highest standard of living in the world and main destination of the high risk businesses such as iGaming with the lead of Malta Gaming Authority, recent investments in Malta for the Block chain industry, hundreds of forex trading companies and recently we can see the slight increase on the Medical Cannabis companies.
Why we can't just open a bank account where we can see many banks over the street?
At the moment, iGaming companies are struggling to find a banking solution that helps to receive their player and business fund to their accounts which is the main purpose of the any business. Even when an iGaming company in Malta is highly regulated with AML policies, under review of monthly check of licensee, professional key officials, it is still marked as high risk and pushed them to find alternative since from Marsaskala to Bugibba, any bank will reject the iGaming, Medical Cannabis, Forex trading companies. It is of course will lead to seek alternative options for the industry. So if you go to any traditional banking in Malta or anywhere in the world, you will most probably get rejected to have a bank account due to risk appetite that banks don't enjoy.
Opening an account with a high risk client brings a lot of responsibility. Bank must be aware of the recent regulations and policies of FIAU all the time and implement it accordingly. That high standard of ongoing process and procedures is hard to be followed any traditional bank as sector keeps evolving and changing with new regulations. Bilderlings has separate team in Malta and Latvia to keep in track the changes and implement immediately to give a smooth banking experience.
In this regard, Bilderlings and BlueOrange bank started to accept clients from the mentioned industry even with lower fees where you can't even compare with the fees of traditional banking or other EMI services in the market with the cooperation of LAG Merchant Group where it locates in Malta to help the clients' onboarding process and account applications.
I want to open an account and I need it tomorrow?
Well we dont promise to clients that accounts will be ready but we can make the process as fast as possible with the cooperation with you. What you need to be careful before when you request a bank account are your company's due diligence form. Any bank will request basic company documentations such as Memorandum, Companies act, share certificate, director/ubo information. During this step, companies make sure that their documentations are in order and up to date to not to waste time for approval of the accounts. When our team receive the documents, it generally takes 1 or up to 2 weeks but also we have fast onboarding option for specifically need urgent bank accounts for their business or player funds.
Can I send the money anywhere I want?
Even though we have option for non-sepa payments, naturally it will be some restriction to be in the same line with Financial Action Task Force. Some of the jurisdictions will not be allowed to be such as; Afghanistan, Ethiopia, Iran, Iraq, Libya, Tunisia, Qatar, Pakistan will be in the Non-serviced countries/regions list that will not possible to get transactions. But with allowed list iGaming clients will able to make their sepa and non-sepa transfers with different currencies.
Everything seems perfect. What we need to do now to have a bank account?
Bilderlings will not charge anything for the document verification or guidance for the bank account. One of our account manager will give you the list for the required documentations, restriction list and price list. Once you receive the documentation, on-boarding will start. If there is any missing document or a question, account manager will handle with you together to complete the on-boarding. Once you on boarded and when account is ready to use, credentials will receive the account owner by our compliance team then it will be ready to use. Our team in Malta can give guide, training to use the platform face-to-face or over zoom/skype anytime you require who has over 40 years banking experienced individuals. Your dedicated team and customer support is ready to help you 7/24.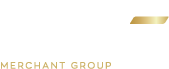 Bel Arbre
Unit 2, Apt. 13
Triq ir-Russett
San Gwann
Malta
C80660
COPYRIGHT © 2019
LAG MERCHANT GROUP LTD. ALL RIGHTS RESERVED.