Has held numerous key positions including President and CEO at Oppenheimer International Ltd., London, Vice-President of Merrill Lynch, New York, as well as CEO of VVT Trust, Liechtenstein.
LAG MERCHANT GROUP LTD. IS THE LEGAL PARTNER OF BILDERLINGS PAY LTD. IN MALTA
Bilderlings is an authorised Electronic Money Institution, certified by the FCA (License No. 900637) and a PCI DSS compliant provider that is connected to major payment card schemes – VISA and MasterCard. As a SEPA scheme participant and SWIFT member, Bilderlings provide payments worldwide
LAG MERCHANT GROUP LTD.  CURRENTLY COOPERATES WITH BLUEORANGE ON CLIENT ATTRACTION.
BlueOrange (ex Baltikums Bank) was founded in 2001 by BBG AS holding owned by four Latvian entrepreneurs Alexander Peshkov, Sergey Peshkov, Andrey Kochetkov and Oleg Chepulsky. The bank has been providing business and private banking solutions for almost two decades, and have recently rebranded as BlueOrange in 2017. This change was a logical step in the bank's growth strategy, which aims at providing its clients with more modern and technology savvy banking solutions.
LAG MERCHANT GROUP LTD. IS THE LEGAL PARTNER OF BANKERA IN MALTA
​Bankera is a registered agent of Pervesk UAB which is an electronic money institution authorised by the Central Bank of Lithuania (Licence No. 17) for the issuing of electronic money and payment instruments.
___
lg@lagmerchantgroup.com
Head of Business Development
___
abm@lagmerchantgroup.com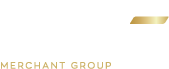 Bel Arbre
Unit 2, Apt. 13
Triq ir-Russett
San Gwann
Malta
C80660
COPYRIGHT © 2021
LAG MERCHANT GROUP LTD. ALL RIGHTS RESERVED.