GUARANTEES FOR GAMBLING LICENCE APPLICATIONS
LAG Merchant Group has set up a tested way that support online gaming operators in securing a guarantee when applying for licences with National Authorities, without tying up any of the applicant's liquidity.
Connecting you to a Guarantee Provider
LAG Merchant Group has developed strong connections with companies and institutions across the EU and EEA that can support gaming operators looking to receive a Guarantee as part of their application for a remote gaming licence with the national gaming authorities in jurisdictions such as Germany.
Applicants will not be required to put forward the requested binding capital as collateral, which would otherwise leave the company with millions of inaccessible funds.
A finance company in the United Kingdom will put forward the requested capital that is required by the authorities to be bound as a guarantee. The applicant deposits the premium in an Escrow account held by a notary public.
A leading European credit insurance company will hold this guarantee, and will therefore issue their Guarantee in favour of the Gaming Authority on behalf of the applicant.
Once the draft is issued by the insurance company in favour of the national authority, the notary public will pay the premium for both the finance and insurance companies.
Read more about guarantees for German gambling licence applications in our recent post.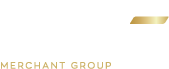 Malta: +356 2138 2868
Italy: +39 3289313596
Bel Arbre
Unit 2, Apt. 13
Triq ir-Russett
San Gwann
Malta
C 80660
COPYRIGHT © 2021
LAG MERCHANT GROUP LTD. ALL RIGHTS RESERVED.