Manager – Business Development and Risk Analysis
A new and exciting opportunity has opened up to join a growing banking service provider based in Malta.
As the legal partner for Bilderlings Pay Ltd, LAG Merchant Group Ltd is looking to expand its team to meet the growing demand it is receiving from its clients. As such, the company is looking for a Business Development Manager to join its team
This role will be mainly focused on client recruitment and management, as well as undertaking fraud analysis on the new and existing clients. Fraud analysts perform various functions, primarily to identify instances of fraud and investigate fraudulent activities pertaining to an organization or its customers.
Interested applicants will be part of the management team and will report directly to the Managing Director. Teamwork is an essential aspect of this role, but applicants will be required to work independently as well. You will be the front of the company and will have the dedication to create and apply an effective sales strategy.
Main Job Role:
The goal is to drive sustainable financial growth through boosting sales and forging strong relationships with clients.
The acquisition of new clients, predominantly from the gaming industry
The acquisition of new clients from other "High Risk" industries, including crypto related, Medical Cannabis, Forex, Online Dating etc. companies
Review new client documents as requested by the banking partners
Respond to inquiries from banking partner regarding fraud risk management issues
To maintain contact with and offer our service to active clients.
Responsible for the prevention and detection of potential fraud by reviewing customers' history.
Identify potential fraudulent patterns through the monitoring of high-risk countries and merchants.
Regularly prepare reports on risk management for the company.
Responsible for maintaining knowledge of fraud situation in the industry.
Report risk information and findings to the immediate supervisor in a timely manner.
Actively participate in team meetings; share information and make suggestions for improvements to business and fraud operations.
General administration, including filing of all documents, reporting, and email correspondence.
Skills and competences required:
At least 3 years' experience in business development, account management, or client relationship management
Previous experience in the payments industry and/or online gaming industry
Strong understanding of business with a prime focus on revenue generation
Minimum Bachelor's degree in business management, finance, or accounting
Experience in customer support is a plus
Proficiency in MS Office and CRM software (e.g. Salesforce)
High Proficiency in English
Market understanding and knowledge
Communication and negotiation skills
What we offer:
A competitive fixed annual salary
Bonuses based on sales commission
Opportunities for growth within the company
Application Deadline: Wednesday 15th April, 2020 at 11:00am.
info@lagmerchantgroup.com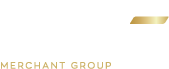 Malta: +356 2138 2868
Italy: +39 3289313596
Bel Arbre
Unit 2, Apt. 13
Triq ir-Russett
San Gwann
Malta
C 80660
COPYRIGHT © 2021
LAG MERCHANT GROUP LTD. ALL RIGHTS RESERVED.